NOTE: Tomorrow Blackbeard will be at Localtopia in Williams Park, downtown St. Pete from 10AM-5PM. 
FIRST FRIDAY HERO WOD
CONDITIONING
"Randy"
For time:
75 Power Snatches 75/45#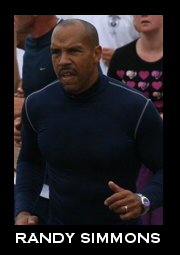 In honor of Randy Simmons, 51, a 27 year LAPD veteran and SWAT team member who was killed February 6 in the line of duty.
Our thoughts and prayers go out to Officer Simmons' wife and two children.